Ways To Donate
Please help us ship our recent ambulance donation to Ghana by contributing to our GoFundme campaign.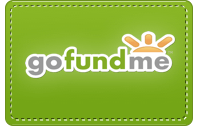 Where Your Money Goes:

In 2015, private donations are funding malaria prevention and treatment in pregnant women. This means that your money goes directly towards the program.
Once the program is completed, the next round of private funding will go towards implementation of outreach to villages that have no current medical care in Ghana.  When you donate, communities get life saving medical aid and supplies to increase the quality of healthcare available.
---
If you would prefer to send a check, please make it out to:
Nhyira Medical Relief Corporation
828 Riverside Dr.
Suite #2
Macon, Ga. 31201
Potential Donors:
If you are considering giving more substantially to Nhyira Medical Relief Corporation, and would like to talk to us, we'd love to hear from you. Whether you're interested in giving through a foundation or as an individual philanthropist, please email sabina@nhyiramedicalrelief.org and we will be happy to discuss our work further with you.